Below are reports from some of the wonderful people it's been my pleasure to serve over the years. For the protection of my clients, contact info has been removed from the letters but is available upon request should you wish to verify. Thank you for viewing!
---
Dear Home Owner,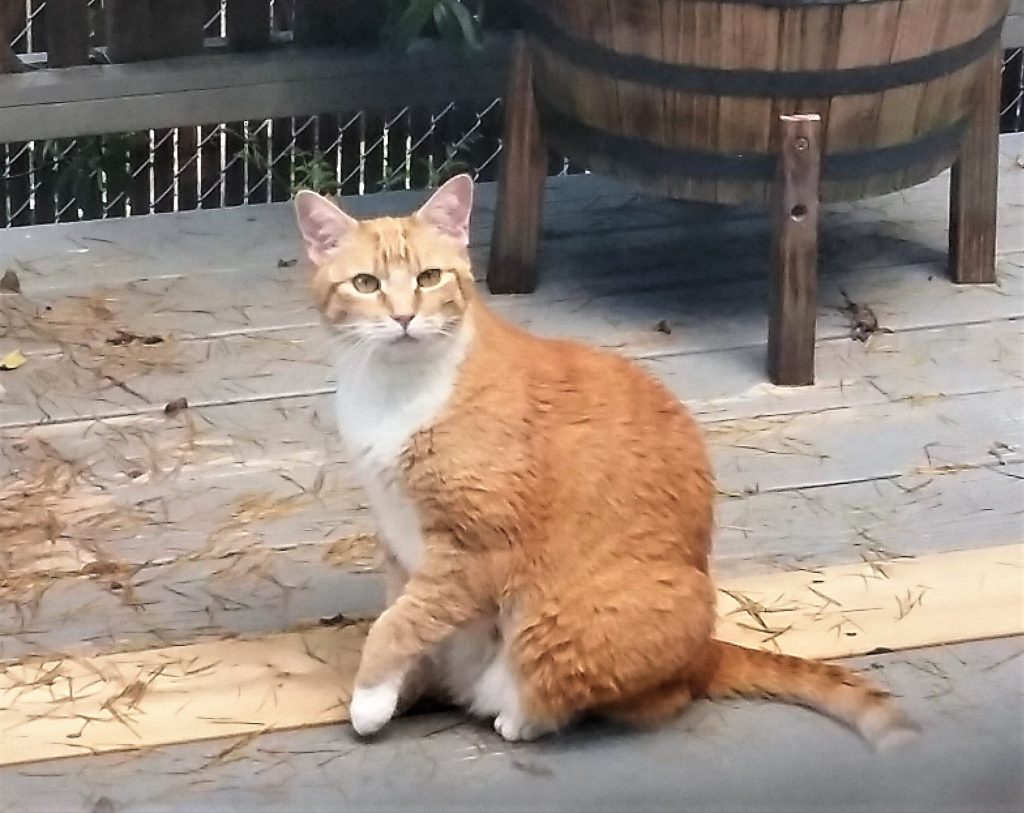 Ashandra-Aah first cared for our home and our orange tabby, Philip, for a month in spring, 2017. We were initially a bit concerned about leaving Philip, who we had adopted just a few months earlier, because he's a rescued cat and had some sad times along the way. But from Ashandra-Aah's initial contact through email and reading her references we were confident she was the right person. Philip just loved her and she was great about sending weekly updates and photos. We returned to a home that was cleaner than when we left and a contented, healthy cat. Since then, Ashandra-Aah has served us a couple  more times and has become our regular pet-sitter and part of the family. My husband and I highly recommend Ashandra-Aah and hope she considers returning to our home should we travel again, to hang out with her buddy Philip. M. Olmstead, Portland, OR
To whom it may concern,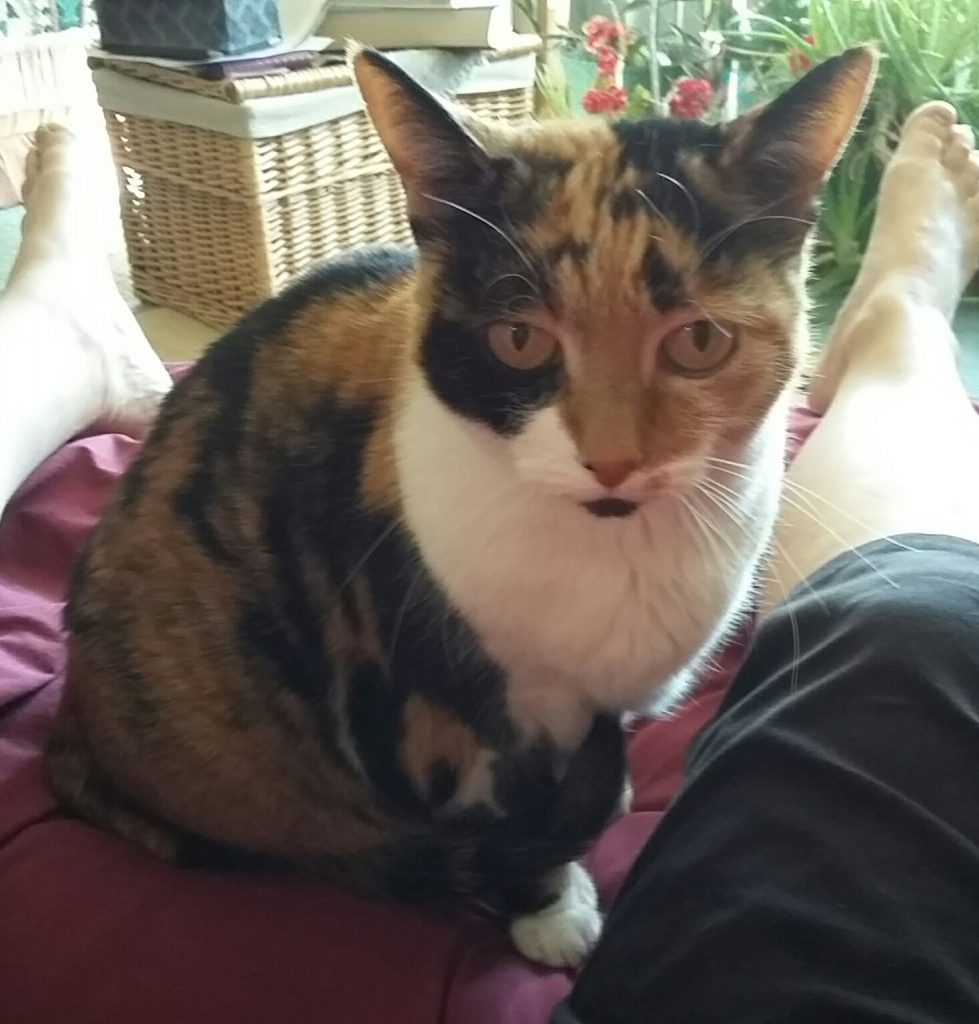 Ashandra-Aah first house-sat for us for seven weeks during the months of March and April, 2017. She took care of three cats and numerous houseplants during her stay and both cats and plants were in excellent condition when we returned. Actually, the houseplants had been cared for exceedingly well and were in much better shape than when we left. She even trimmed and repotted the plants that were overcrowded and root-bound. This was above and beyond our expectations and was a wonderful surprise. She also took care of outdoor watering tasks as needed and set up feeding stations for our visiting wild birds. Upon our return the house was super clean. It was obvious that Ashandra-Aah took pride in caring for our home and our cats who had become quite attached to her. She contacted us regularly with cute pictures of the cats and updates on anything interesting happening around our home. Overall we were extremely pleased with her care of our possessions and we have had her back several times now. If she house-sits for you, we are absolutely sure that you will be more than pleased with her work. Sincerely, P. & S. Govedich, Prescott, AZ
————————————————————————————————————-
To Whom It May Concern:
It is our pleasure to recommend Chen Zheng Ar-Rashid (Ashandra-Aah) for any position in estate management or house-sitting. She did a wonderful job of caring for our house and land over the last year and a half, and we feel we have gotten to know her well.
To appreciate her job with us, you should know that she cared for a small old farm house nestled deep in the hills of the Arkansas Ozarks.  The nearest town (pop. 400) is ten miles away.  Three of those miles are dirt road.  While the house has some modern appliances, it is heated with wood.  Water is gravity fed into the house from a natural, year-round spring.  The property consists of 100 acres of closed canopy forest, with several acres of open pasture, orchard, and garden areas near the house.  She cared for one dog, one older cat, two kittens, and several hens.  My wife and I work several hours away, and were usually unavailable during the week.
Ashandra-Aah's performance was quite impressive. Here is a list of some specifics:
1. She inherited a house that was messy and dirty from the previous house-sitters. She took the initiative to clean it extensively, and keep it that way. She cared well for the appliances, some of which were quite new. She left the house cleaner, by far, than she found it.
2. She met her financial responsibilities reliably, paid her share of the electric bill on time, and carefully documented, with receipts, all expenditures. She competently managed a petty cash fund, made available for covering unforeseen needs.
3. During her first winter, Ashandra-Aah was faced with the worst ice storm to hit the area in well over 50 years. In the Ozark mountains this shuts down electricity and makes driving impossible due to slippery hills and fallen trees. Our three-quarter mile driveway became impassable. There was extensive fallen-tree and fallen-limb damage all over the property – with some of it near the house. She was isolated, without power, for over a week.
  4. Ashandra-Aah took appropriate measures to bring in fire wood, keep water dripping at night to prevent pipes from freezing, keep the pets warm, notify us and the county authorities of her situation, and begin the process of digging herself out.  By sawing fallen trees and hanging limbs she, with some help from a local teenager, began the process of clearing the long driveway.   She voluntarily continued clean up efforts for many months after the storm.  As she has neck and back problems, some of this was done in pain
5. Ashandra-Aah took fine care of the pets mentioned above. She genuinely liked them, and lovingly looked after their needs.  She routinely gave the dog her heartworm medication, and administered flea/tick preventative to all.  She took them to the vet when needed, and picked up pet medications so I wouldn't have to.  After our cat died, she located two kittens at the animal shelter.  She saw to it that they got their shots and had them spayed and neutered.  She gave needed eye medication for one of them.  She helped them acclimate to their new country home, and trained them to be nice to have around.  They played well with each other, and had no problems with the dog.
5. Ashandra-Aah handled unpredictable stresses well. When the water line from the spring developed a leak, she helped locate a good plumber, complete with backhoe, and oversaw their putting in a new line. She coped well with help that didn't show up as promised. She proactively found alternative workers for tasks around the place that she couldn't do. She ordered fire wood when needed, searched local stores for the right new lawn mower, and even helped push our riding mower up a ramp into the truck, despite neck problems.
6. Ashandra-Aah is a good communicator. She kept us well informed about what was going on via e-mail or phone calls. She listened to our requests, and asked before doing anything she thought we might not want. She is well organized, and even left the new house-sitter a comprehensive list of all the local contacts she had used, and knew about.
7. She is quite knowledgeable about computers, and could solve, on her own, any computer problems that arose. I'm sure her use of the Internet indirectly reduced her demands on us.
8. Ashandra-Aah fulfilled her agreed upon contract with us, and actually stayed on longer than we had originally requested. She also gave us the three-month notice we requested before her departure.
9. We found Ashandra-Aah to always be friendly and upbeat. She worked well with the neighbors and others in the nearby communities. She appreciated their overall friendliness, and commented on it. She is a spiritual person, bright and interesting.
In conclusion, we found Ashandra-Aah to be honest, dependable, and easy to work with. She is the best of the six house-sitters we have had. We recommend her without reservations, and will be happy to answer any additional questions you may have.
Sincerely, J. & M. Vollertsen, Parthenon, AR
————————————————————————————————————-
To whom it may concern:
I would like to recommend Ashandra-Aah as a superb house-sitter.  She cared for our house, large garden and kitty for several months and was one of the best sitters we have ever had.  Our kitty has special health issues and she took excellent care of him, taking him back and forth to the vet whenever required.  Our house is an old (historic) one and also requires considerable attention, which Ashandra-Aah gave willingly and efficiently.  The house was in good working order, clean and tidy upon our return.  Ashandra-Aah is a good communicator and maintained email contact with us while we were away but handled all issues that arose like a pro.  This is a woman of considerable talents.  You will not regret choosing her to care for your house and animals.  Please feel free to call 512-XXX-XXXX for further information. Syfy writer in TX.
————————————————————————————————————-
To Whom It May Concern: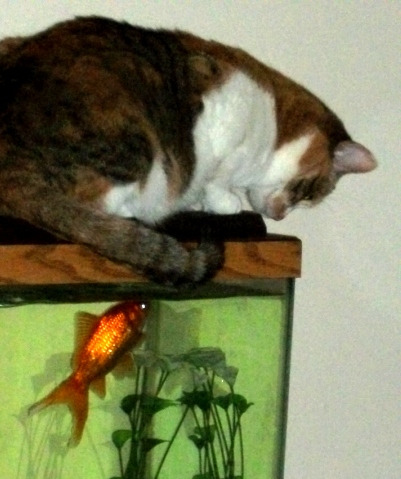 The following is a recommendation letter for the house sitting assignment Chen Zheng Ar-Rashid (Ashandra-Aah) fulfilled in our home.  While my husband and I were deployed to Afghanistan she lived in our house and took care of 3 cats, fish, and multiple house plants for the year.
As we were so far away, the only contact we had with Ashandra-Aah was through e-mail. The limited contact did not deter her from accomplishing the many requirements that she had. The cats were and are quite a handful as they require daily medication and have some spraying issues. She took to these challenges like a real trooper. The house is also quite large, but she kept it spotless and ensured that I would not have to clean anything upon my arrival home.
Not long after we deployed, the house developed some electrical issues (through faulty wiring) that could have turned disastrous but for Ashandra-Aah's quick thinking. She turned off the power and had the fire department come out and then called an electrician to come and remedy the issue. Also, after a large thunderstorm came through she had the roof of the house inspected and repaired.
With 3 cats there was a lot of cleaning required which put a strain on the vacuum cleaner and the carpet cleaner. When she had issues with these appliances she researched and located the most cost effective repair facilities. She would always e-mail to make sure that the plans that she wanted to put into place were acceptable to us.
For me, one of the most important things she did for us were her weekly updates. She would send a newsy e-mail that talked about the cats or the house and she would usually send pictures as well. I don't know if anyone can understand how important this was for me being so far away from home for so long.
Ashandra-Aah was an excellent house sitter and I would be happy to have her in my home again. She fulfilled her duties to the letter and kept us well informed.
L.M. Lopez, TN
____________________________________________________
And if that's not enough, more are available upon request! 🙂
---